ABOUT myself:
randi
seventeen
southern california
femme
andro




Favourite Movies (>pulp fiction, little nemo, buffalo '66, moulin rouge, chicago, fight club, snatch, boon dock saints, stepford wives
Favourte Bands (> cursive, radiohead, glasscandy, mars volta, smashing pumpkins, rhcp, desaparacedos etc
don't you care what books i like? books are my life

my THOUGHTS ON:
Religion: if it works, it works. there is no unique religion, everyone borrowed from someone else. faith is wonderful, and if faith is enough to keep someone out of the streets, more power to them. i do not believe in killing for god, or anything silly like that. my god is love. so the difference, i suppose, is between spirituality and religion. most people don't know the difference. but since you asked for my thoughts on religion: i don't like sitting in church. it's boring. Homosexuality: can i really have thoughts on this? you love who you love. and that's divine. Art this world is starved for originality. art now is either plaguarism, or revolution. that sentence is the former.
Promescuity: all for polygamy. not personally, but if you and your partner are okay with it, and take the necessary precations, it's fine to have as many partners as pleases you.
True Love: is the best brand of suicide

PICTURES: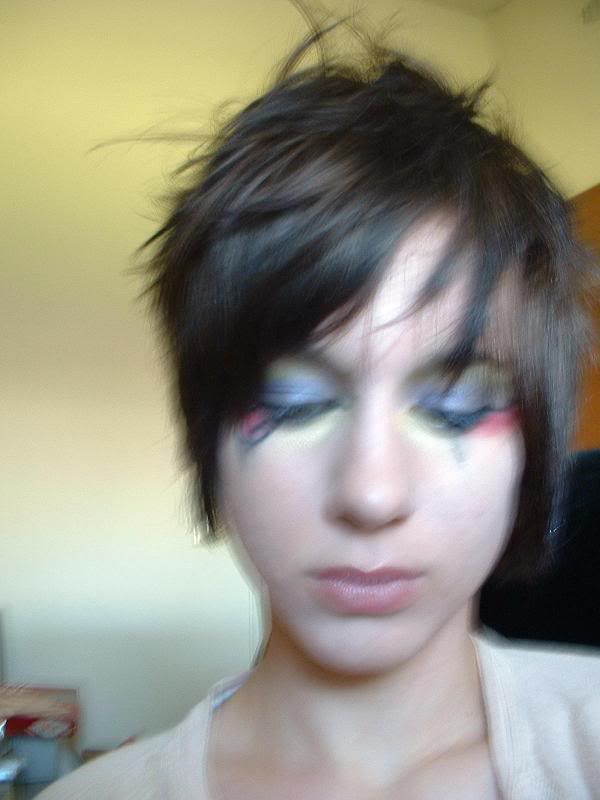 photoshoot with friend.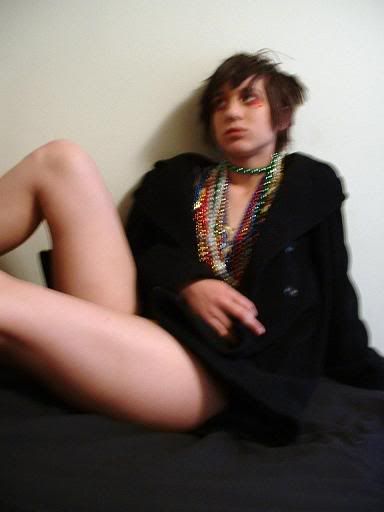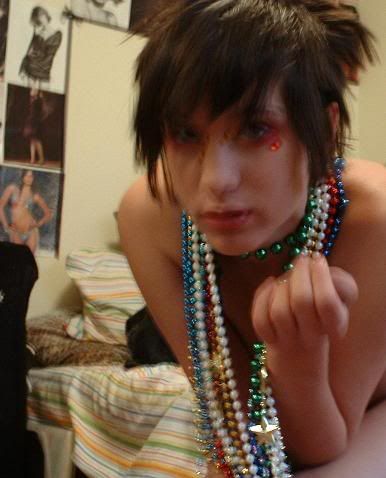 what i looked like the last three days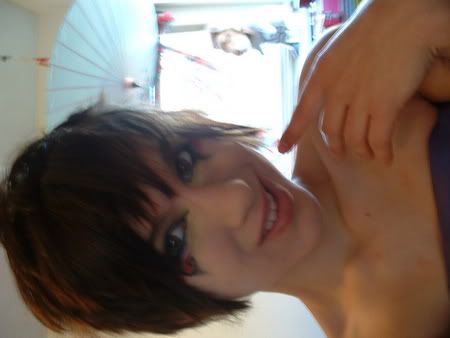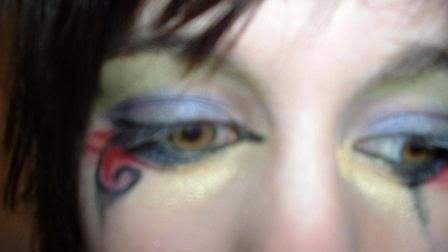 yes well, that's ten. the rest, assuming i get in, will be in posts.